Lord's Ascension Chapel
Near Borovo village (15 minutes on foot), on top of a ridge, is located the chapel "Lord's Ascension". The first thing that makes an impression is that the chapel is built at the end of a hill, however, there is a reason for this and the reason is that the view from there is more than impressive. The whole nature's beauty and lay of the surrounding area can be observed from this holy place. The chapel was built in 2006 with the voluntary work and money of the local people. There are other temples in the village as well, but this chapel is the most notable. The wall-paintings are beautiful and preserved, the building is white and its roof is red. Inside you can light a candle and the money you donate will be used for the maintenance of the chapel. The area around the chapel is suitable for picnics, walks, and other similar amusements. If you are looking for a breath-stopping view and a place of solitude, then you definitely have to visit this chapel.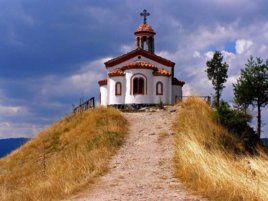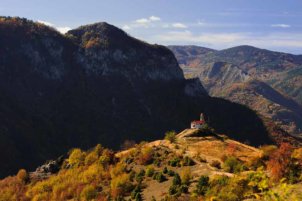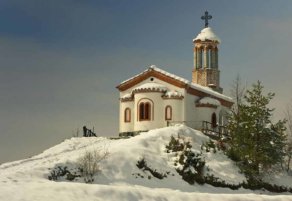 How to get there?
The place is located about 40 km south of the town Asenovgrad and about 58 km from the city Plovdiv. From Asenovgrad follow the road to Smolyan, turn left to Yugovo and then follow the road to Borovo. After you pass the village turn left at the second turn and there you will find the chapel.