The Gyumbyurtiyata Waterfall
Another awesome landmark is the Gyumbyurtiyata waterfall. It is located at 1.5 km southeastern direction from Belitsa Village, Laki municipality. Under the waterfall a small pool is formed, it offers a fine view and a nicely cooling off in the hot summer days. The waterfall is a protected natural area and it is considered to be one of the loveliest places in the Rhodope Mountains. In the summer many tourists visit the waterfall and make a picnic around it.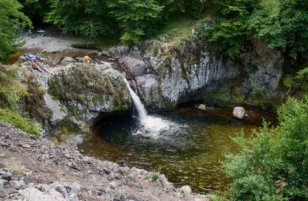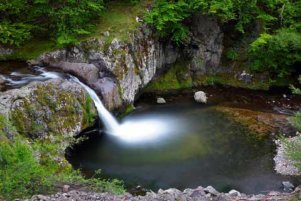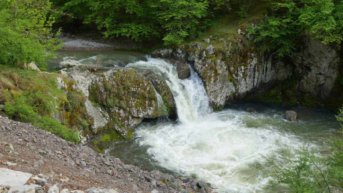 How to get there?
Take the road after Belitsa village, at some time it will turn into a fork road, there you will find a feeder which flows into Belishka River. Then follow the dirt road and after a while, you will find the waterfall.