Scenic Route "The Way of the Heart" – An Unforgettable Experience
Bulgaria is one of the few places on Earth, where you can enjoy not only the manmade beauties, but also natural ones as well. The uniqueness here lies elsewhere though – because our country is as big as a human hand, these landmarks can be seen in close proximity to one another. Meaning that you can enjoy incredible old-timey architecture and just in the blink of an eye you can hop on an incredible walk to see natural wonders.
Today we will talk about a scenic route, that is actually made of three separate "walks". They differ in difficulty, but each will take you to amazingly beautiful and even enchanting places. If you have longed to take a breath of fresh air for a while, or you just want to enjoy the beautiful nature of our land, you can choose any of the walks, which are very close to our Guest house "Kalina".
More About The Scenic Route
The very beginning of each walk is in Borovo village itself, where our guest house can be found too! All three walks start from the church, called "The Birth of the Mother of God", which is located at the center of the village. The scenic route carries the name of "The Way of the Heart" as a whole. However, as we will learn in short while, each of the walks is unique in and of itself and has its own name.
The interesting part here, is that all three walks together go through most of the chapels, which are close to the village of Borovo. It is well-known that many places in the Rhodopi Mountains are famous for having a large number of chapels in proximity, and Borovo Village is one of those places as well.
Besides that though, you will be able to see a number of natural wonders, which should not be missed out on. Among them you will find different rock formations, panoramic views, cozy places for rest and even remains of Thracian architecture. Let's take a more detailed look at each of the walks!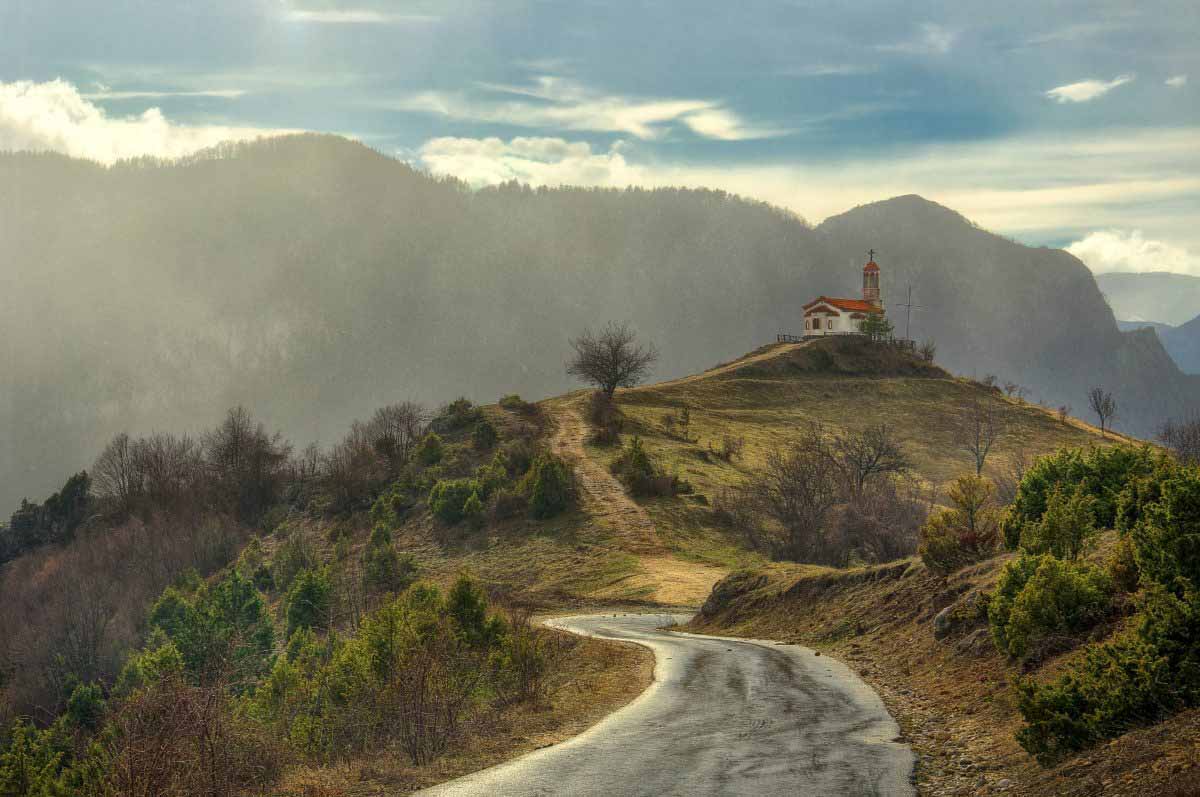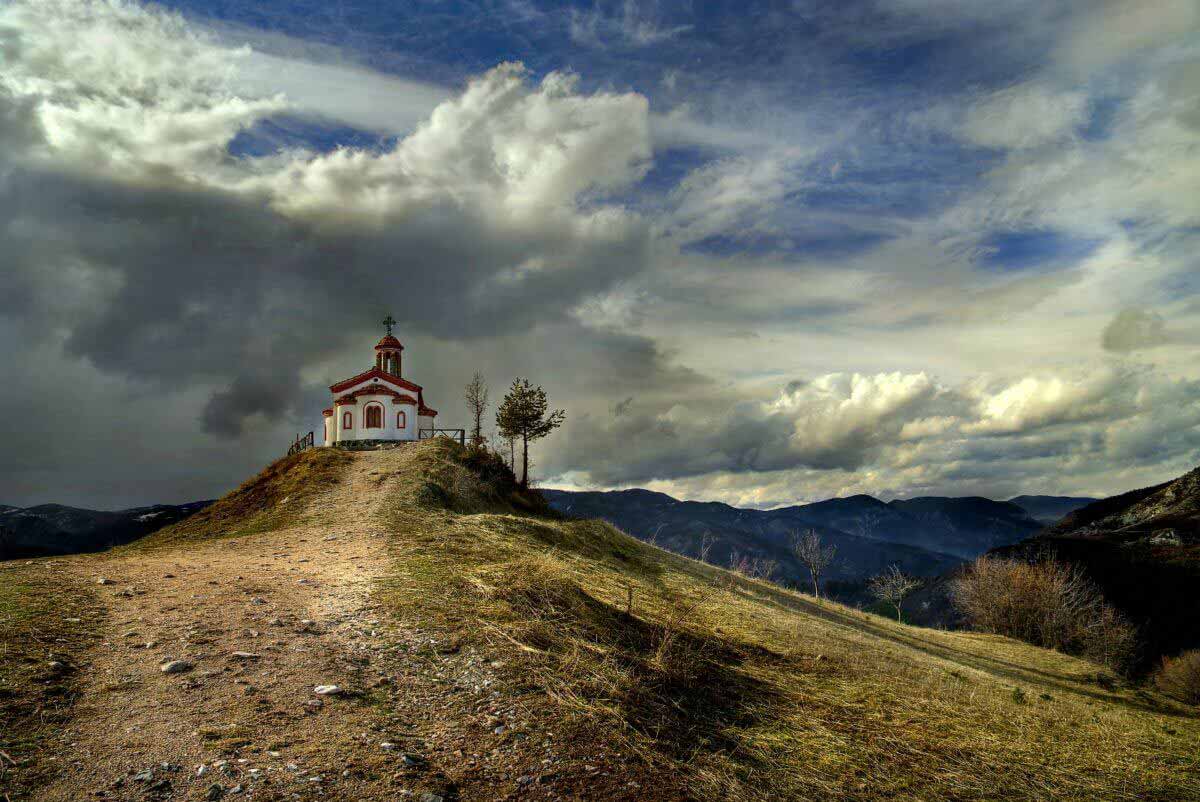 If You Just Prefer The Quick Walk
Do you want to take a walk on along a pleasant route, where you can enjoy the beauty that surrounds the village of Borovo? Then the so-called "Walk of the Smile" is exactly for you! It will take you to several chapels, going through an amazing beech-tree forest, and then through an oak-tree one as well. The entire walk is fairly easy and pleasant, and the sights you will see are going to stay with you forever!
Mixing The Pleasant With The Healthy
The second route is called "The Walk of Faith". It is a bit more difficult, because it goes through somewhat steep climbs. That being said, it is not hard by any means, even if you may break a bit of sweat along it. In any case it is worth it, because it will take you to beautiful rock formations, from where you can enjoy scenic views.
For Those, Who Want To See Everything
Lastly, there is "The Walk of Light". It is considered the hardest of the three, but it is nowhere near impossible for most people to go through. It differs in that its beginning is some 300 meters from the center of the village, and more precisely – at the "Saint Spas" church temple. After the first chapel there is a steep climb, which leads to many beautiful places. There you will see rare plants, you may have never seen before. Besides that you will also see other unique rock formations as well.
Those are the three walks, which make up the scenic route "The Way of the Heart". We believe that they will not only be an amazing adventure, but also an altogether lovely experience, which will remain with you for life. And one of the easiest ways to enjoy it, is by booking a weekend at our guest house "Kalina"!